Hats off to Birschbach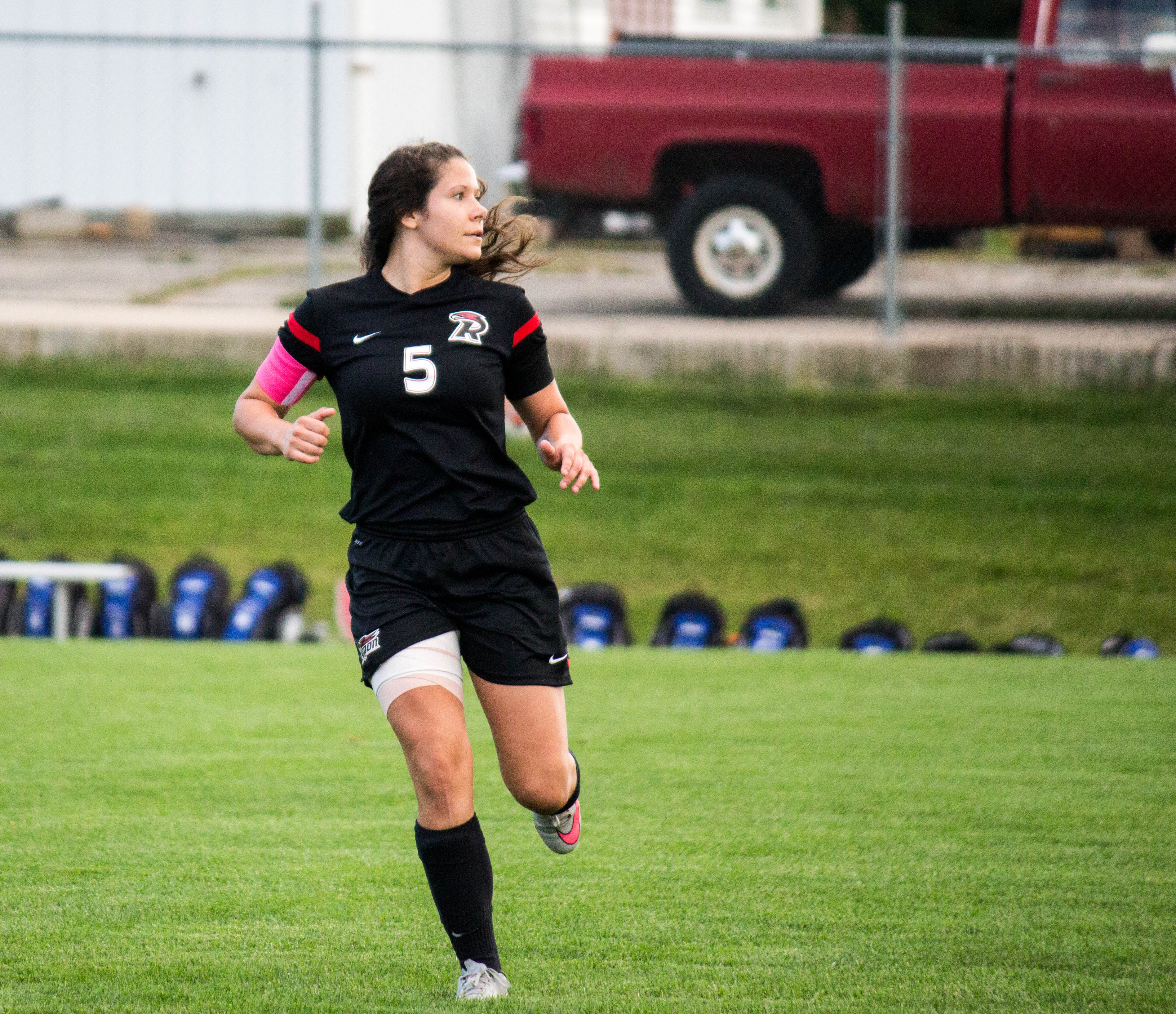 By Brendan McCoy
Ripon College women's soccer's record book is littered with the name Paige Birschbach. The junior chemistry major from Eden, Wis., was named to the National Soccer Coaches Association of America third team all-region last season while scoring 13 goals and dishing out 8 assists. This season the women's soccer team got off to the best start in school history while cranking the top ten in the North Region. Paige has recorded six career games with at least three goals, commonly known as a hat trick. Paige's six hat tricks are tied for the most in a career as a Red Hawk. Ripon's dynamic forward is leading the all of Division III in goals per game at this point in the season and said her individual success, "Is a direct result of our team and how well we play together. My teammates have put me in a great position to score." Here's an inside look at Paige outside the lines of the soccer field.
Q: What is your favorite memory in soccer?
A: My favorite soccer memory actually happened just the other day when our team was ranked 10th in the NCAA North Region, which is the first time in school history that the women's soccer team has been ranked.
Q: What is your favorite thing to do outside of soccer?
A: spend time with friends and family and play volleyball
Q: What is your favorite thing about Ripon?
A: There isn't just one thing I like about Ripon College.  The first is the professors who have helped me not only grow as a student, but also as a person.  Another is the Ripon College atmosphere has provided the opportunity for me to find out who I was and make some of my best friends along the way.  Also the Ripon community is filled with very friendly community members making the town of Ripon feel safe and a lot like home.

 If I could do it all over again, I would choose Ripon in a heartbeat.
Q: What are your plans for after graduation?
A: I would like to get involved with Pharmaceutical sales or work as a Clinical Research Associate.
Q: What has been your favorite class at Ripon?
A: My favorite class at Ripon College so far was probably Computational Chemistry because this chemistry course gave me a different perspective of how chemistry could be analyzed.  This also helped with the research that I did this summer with Dr. Joe Scanlon at Ripon College.
Q: What is your favorite meal in the commons?
A: My favorite meal at the commons is lunch especially on friday's when there is bread bar or cupcake bar.
Posted by Ripon Media in College Days.