What's New with BSU?
Ripon's Black Student Union makes impacts even in times of COVID-19
By Angele Bridges
Ripon's Black Student Union has found ways of continuing the campus's Black History Month traditions, and found success in making an impact on campus, despite concerns of Covid-19. 
"This is definitely the year of BSU," said Black Student Union President Inesha Wiseman, junior, reflecting on the accomplishments of this unprecedented year. "A lot of people have been looking at us. Maybe it has something to do with what happened in the summer or what's happening in life, but people are finally paying attention to Black issues. BSU has helped simply by educating the population and providing a safe space for Black students"
In a time where Black Lives Matter and anti-racism rhetoric is on the rise, students argue that on-campus activism has become more important than ever. The 2020-2021 MLK Spirit Living The Dream Award was awarded to BSU's president, Inesha Wiseman. This award is presented to a student who has demonstrated leadership in education, civil rights, community, or civic engagement from the Center for Diversity and Inclusion (CDI).
Black History Month on Ripon College's campus has historically been filled with trips, conferences, cook-outs, open mic nights, and overall community gatherings. 
With new COVID restrictions, the team did not slow down their progress and was able to remain in compliance with CDC guidelines. The 2020-2021 BSU executive board, in collaboration with the CDI, was able to host events such as virtual vigil for the late Breonna Taylor, soul food delivery services, to a trailblazing first-time Solidarity March. 
The Solidarity March was put on in honor of the late Congressman John Lewis and in solidarity with Black Lives Matter demonstrators who protested the murders of George Floyd Jr. and others. The march began at Pickard Commons and ended at the BLM mural in downtown Ripon outside of The Heist.
"The biggest success was definitely the Solidarity March; it was not only the biggest event, but one of my personal favorites. It was really powerful and the collaboration process was very easy and a really fun process and we want to do it again," Wiseman said.
Black History Month ended, as per traditions, with the BSU bringing in two new members to the executive board. Ji'Mya Sullivan-Owens, freshman, as the team's new secretary and Tamyra Patrick, freshman, as the new treasurer. Returning members Carmone Zavala, junior, and Bren Davis, junior, return to the team in their roles as public relations officer and vice president respectively. 
When asked about the direction of the new executive board as well as plans for the fall of '21 Wiseman said, "We are planning to do our back-to-school BBQ in the fall and we have officially made our hair care fair a biannual event– having one in the fall and in the spring. We are looking forward to having barbers and hairstylists come." 
More events from BSU will come, for returning students and alumni, whether they are in person or online.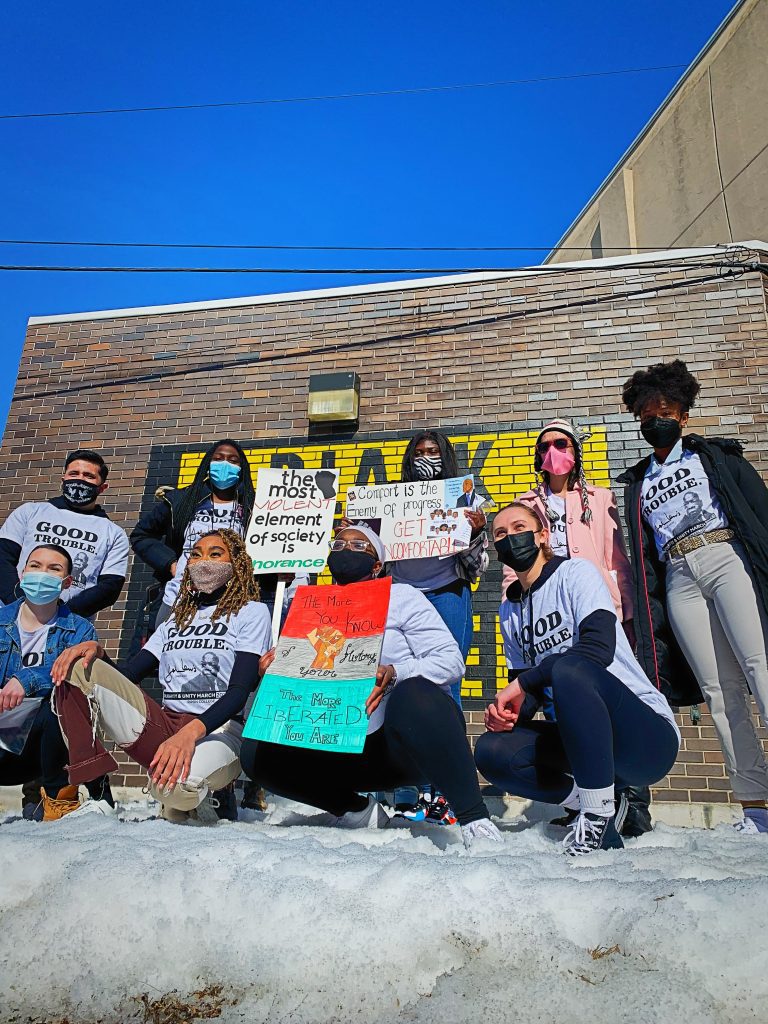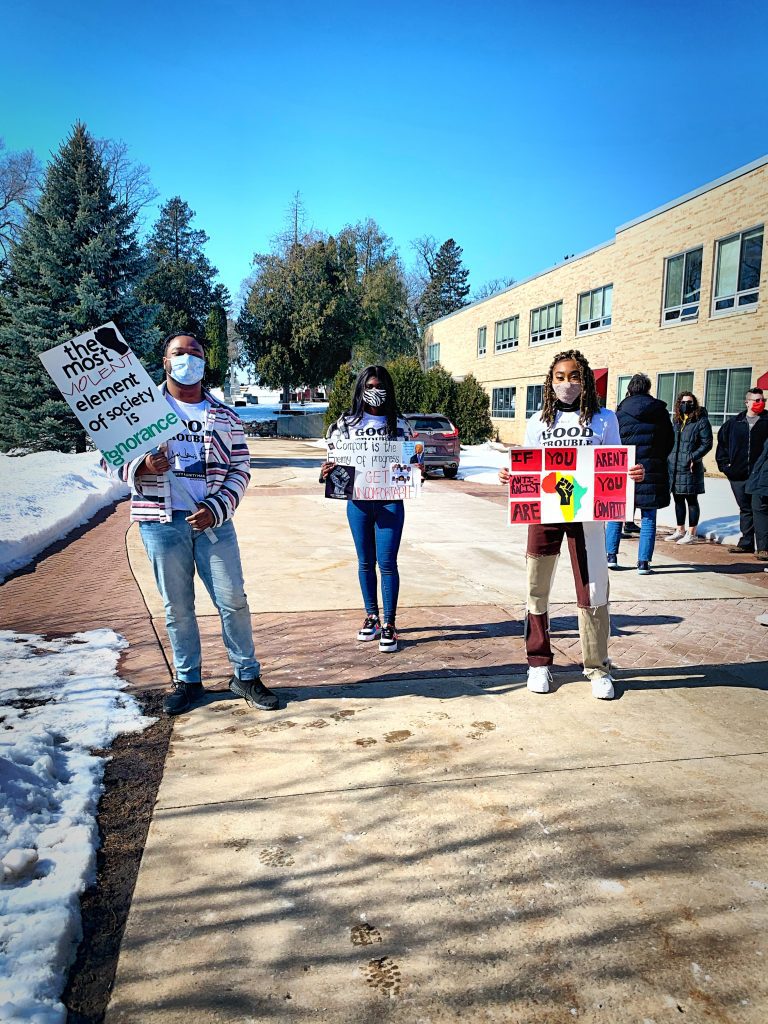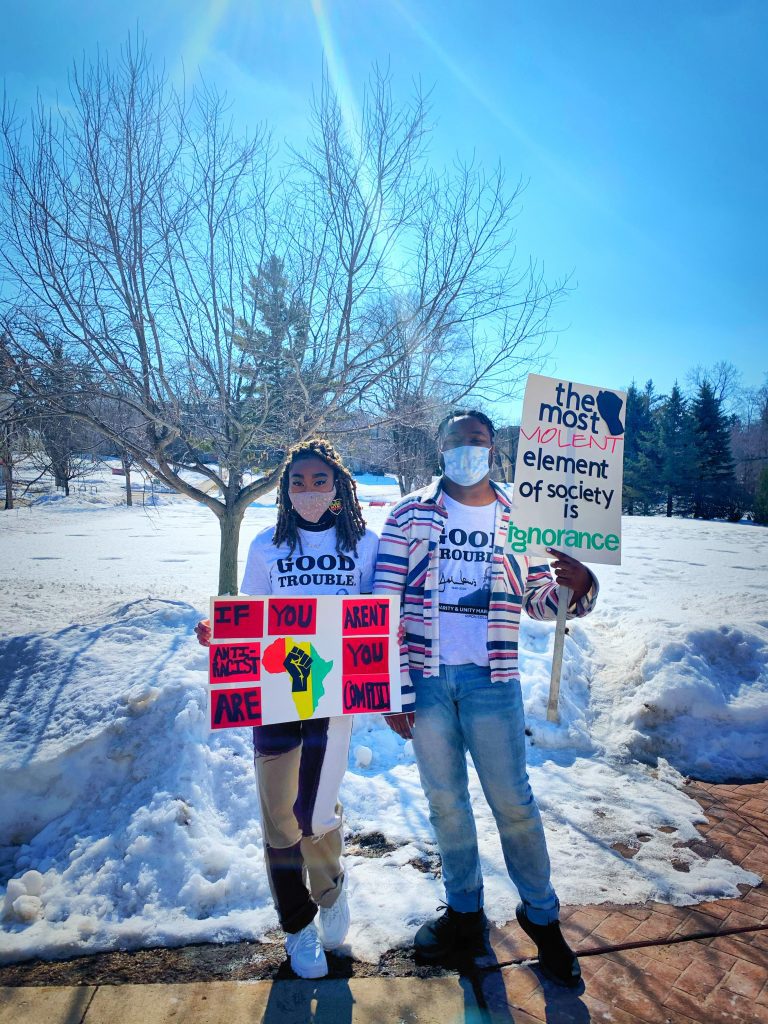 Posted by Ripon Media in College Days.