Fire Alarm System Repaired In Scott Hall 
Ensuring student's safety in Scott Hall while the fire alarm system was down
By Alexa Goeglein
The fire alarm system in Scott Hall was down, requiring students and residential life staff to perform 24/7 surveillance of the building to check for fires, until the system was fixed.
On Sep. 22, fire alarm tests were conducted in Ripon College residence buildings. After pulling the fire alarm in Scott Hall, the system panel that controls the alarms broke down in the entire residence hall and stayed down for more than 24 hours. 
When the panel went down, the Ripon Area Fire District and Ripon College maintenance went to action to fix the problem. A new system had to be ordered and shipped within 24 hours and installed.
During this time, residence hall directors informed the RA's that they would need to patrol the building around the clock, checking for signs of a fire. 
All of the RA's had to choose an hour between 10 P.M. to 7 A.M to constantly walk around the building to check for a fire, smoke, or any signs of one. They then had to report back to a Fire Department worker who was stationed in a Scott Hall lounge at all times. Maintenance and housekeeping did rounds during the day to ensure that there was not an active fire in the building.
One of the RA's, Travis Hammonds said, "With the short amount of time we had to respond, I feel like it was handled incredibly well. The RA's were immediately up for the task, even though they knew they would be tired the next day. Each RA carried a rag to use if they needed to breathe in case of any smoke, and a shoe to knock on doors if they were too hot."
Thankfully, no fires occurred during this outage, and a new system was installed in the building within 72 hours and was up and running immediately. Multiple tests have been done since the new program was installed and have found that they have been working well. 
Mark Nicklaus, Director of residence life, said, "An upgrade to the system in the future could cost anywhere from $100,000 to $200,000 but the students' safety is our No. 1 priority."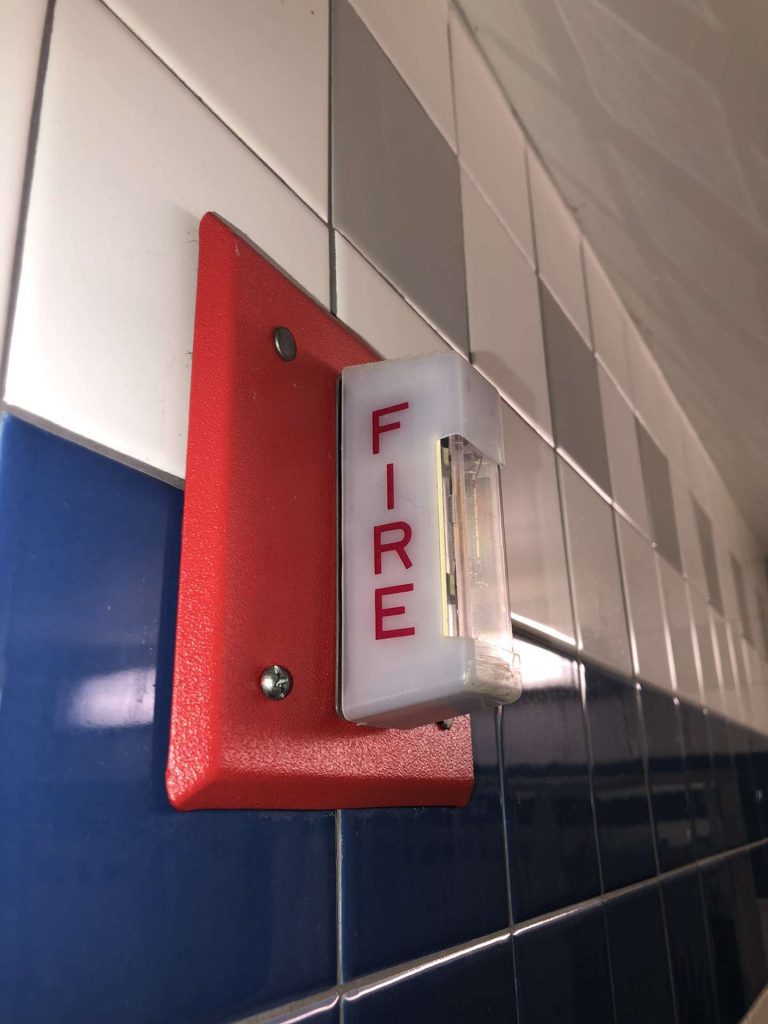 Posted by Ripon Media in College Days.