Spreading the love at Ripon College
Students express their love for Ripon in lieu of Valentine's Day
By Owen Greene 
With Valentine's Day love in the air, students took the time to share what they love about the Ripon College community.
Many Ripon College students consider Ripon home due to the people and atmosphere it provides.
"I love the people here. I have made my closest friends at Ripon, but it goes beyond them. The professors, the cleaning staff, food staff, and more. Everyone is so nice and it makes Ripon feel like home." sophomore Sydney Young said.
Sophomore Jonathan Hall said, "[I] really love how easy it is to meet new people. Whether or not you are an athlete, it is really easy to be friends with the players on all of the different teams. You cross paths with everyone all the time so it is easy to recognize the familiar faces. The small school atmosphere is a cool aspect to Ripon." 
This same sentiment was shared by Junior Jahairia Gonzales.
 "One thing I love about Ripon college is the atmosphere the campus brings out. From your first day of Ripon to your last semester you are continuously meeting new people everyday and making stronger connections. Not only are great connections made with just students but with faculty members as well. To those who are in sports, coaches are like another family member you look up to and professors on campus are very passionate about what they are teaching and make one's learning experience better. Ripon is the place to pursue your goals and still have the best college experience that will stick with you forever," Gonzales said.
Not only are the students part of the campus community but the faculty play a huge impact as well. 
"A faculty member that should feel the love at Ripon is Professor Jody Roy. After taking many of her classes over my four years here I have learned so many life skills in her classes. She's an amazing professor and should be recognized and appreciated for what she does for the college," Senior Ben Wirth said.
Places on campus were also a highlight of the students from the Willmore Center to Lane Library and the Franzen Center, students felt that these were some of their favorite features. 
Sophomore Jon Hall "has learned to love the Franzen Center. It is the perfect place to get away from your dorm room whenever you want to do your homework in a new environment. A lot of people go there and it is open late, so it is really easy to meet up with group members and get your work done," he said.
When it comes to college it can be a place where you grow and find new things about yourself by taking on new adventures. Young felt that being a part of a sorority was for sure that 'something.' 
"I never saw myself being a part of a sorority because I never thought it was my thing. Now, being a part of ADPi has given me some of the best people I have ever met, and the coolest leadership and philanthropy opportunities. Joining ADPi was one of the greatest, most unexpected experiences college has given me so far, and I'm forever grateful," Young said.
These are just some of the thoughts from students at Ripon and the love that they have felt from the college and wanted to share the love back!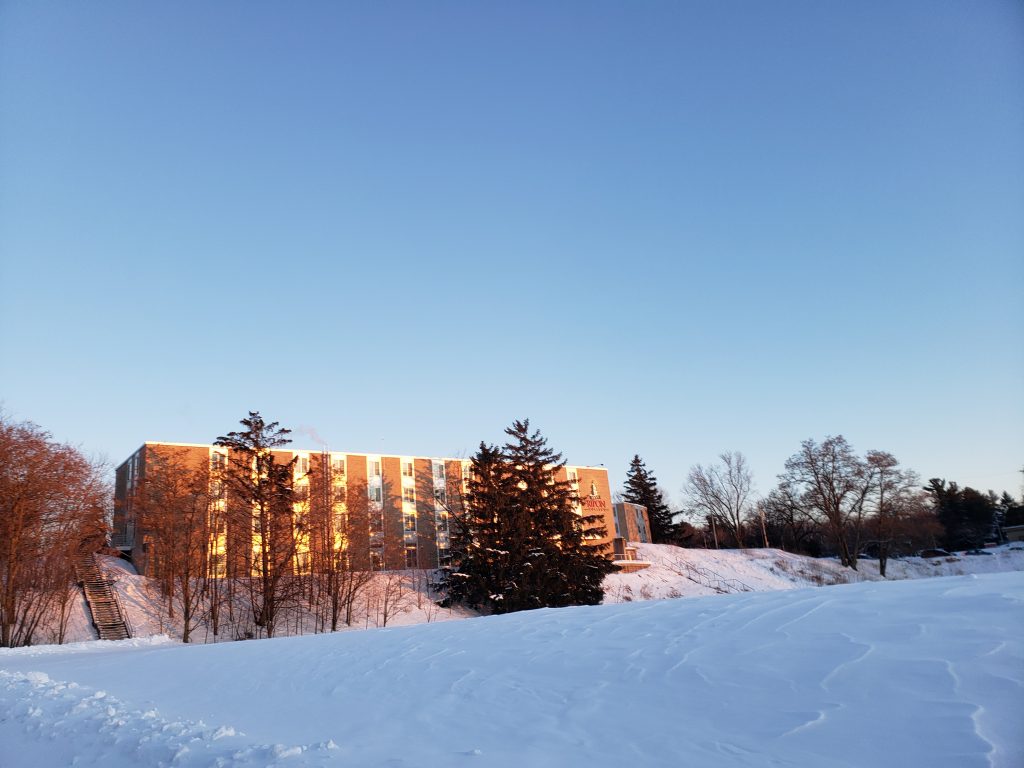 Posted by Ripon Media in College Days.