Local artist exhibits purchasable artwork at Ripon College to support fine arts scholarships
Mel Kolstad, an artist based in Fond Du Lac, will exhibit "Perseverance" in the Caestecker Gallery in the C.J. Rodman Center for the Arts from April 2 to May 3. Her work consists of 1,000 tiny prints in collages, some of which are inspired by Ripon College scenes including Lane Library and the Willmore Center. These magnetic pieces of art will be sold after the exhibition for a minimum donation of $10 each, with  proce
eds going toward fine arts scholarships at Ripon College. 
"I'd been making [the collages] on and off for the past 12 years – first as pendants, and then my interest was refueled when I did those two micro gallery exhibits last year, because they were the perfect size," Kolstad said. "When I was asked by Professor [Mollie] Oblinger to have a solo exhibit here, I knew I wanted to do small works so I just went for it and chose the number 1,000, because I love setting ridiculous-seeming goals for myself and then accomplishing them! It's a bit stressful, but then I have the work to show for it!" 
Kolstad had two micro gallery exhibits last summer and fall in dollhouse-sized galleries at the Angelica Kauffman Gallery in Oak Park, Illinois, and the Nicholas Quarry Gallery in Neenah, Wisconsin. 
Kolstad recently exhibited her work at multiple other art shows and galleries, such as ArtStart Rhinelander and the Trout Museum of Art in Appleton, Wisconsin. She is represented by the Cappaert Contemporary Gallery in Egg Harbor, Wisconsin, and the Two Fish Gallery in Elkhart Lake, Wisconsin. 
"My inspiration for all my work is, first and foremost: SMALL! I love working small. I also love tiny details and tiny moments in a day. It's the small moments that make up a life, and I think we have to pay more attention to them," Kolstad said. 
An artist talk and reception will be held Friday, April 29 at 6:30 p.m.at the Caestecker Gallery in the C.J. Rodman Center for the Arts. Admission is free and open to the public. Her works can also be viewed at melkolstad.com or on Instagram at @melkolstadart.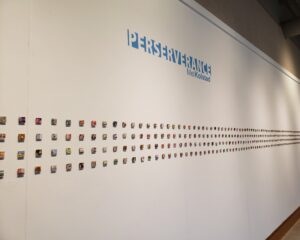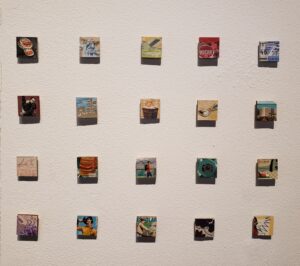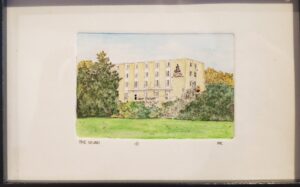 Posted by Caitlin Marsch in Arts & Entertainment, College Days.